Shannon Brings Home the Silver Medal!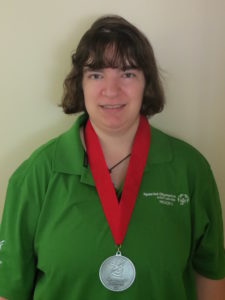 Western Campus is proud to congratulate Shannon McCartney for bringing home the silver medal from the women's shot put at the Special Olympics Provincial Games in Kamloops in early July.
Ms. McCartney also finished fourth in long jump. Both performances came on a day when the mercury climbed to a smoldering 38 degrees.
When Shannon isn't busy playing sports (martial arts, track & field and golf) she is our file clerk, keeping the paperwork organized and quickly accessible should our customers have any questions or concerns about their orders.
Congratulations, Shannon! We're glad you're on the Western Campus team.