The 2018 Hebden Chemistry Bursary Recipient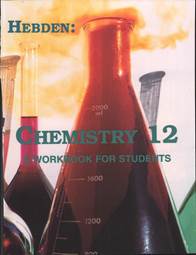 Western Campus Resources received many applications for the Hebden 2018 Chemistry Bursary and would like to thank all of the students who submitted applications. We also appreciate and thank the teachers who took the time to write letters of support for their students. While many winners apply, there can (unfortunately) only be one recipient.
Jim Hebden and Western Campus Resources are pleased to award the 2018 Hebden Chemistry Bursary to Sarah Kedves of South Island Distance Education School in Saanich. Ms. Kedves will commence studies toward a science degree in Kinesiology at the University of Victoria and then go on to either medical school, pharmacy or physiotherapy, with the goal of becoming a Team Doctor.
Ms. Kedves is a multi-talented woman. She is a national level figure skater, a provincial level track & field athlete, coaches Special Olympics Track & Field and maintains a 92% GPA. Her sponsoring teacher, Mr. Clint Surry, says "The determination, work ethic and perseverance that helps her (Sarah) succeed as a high-level athlete complement her well with completing her academics".
The Hebden Chemistry Bursary is awarded annually to a graduating student who demonstrated an above-average proficiency in chemistry, distinguished her or himself serving her or his community and has the potential to succeed in the study of chemistry at a post-secondary level.
For more information regarding the Hebden Chemistry Bursary, please contact us, or visit the Hebden Chemistry page on our website.