2021 Hebden Bursary Recipients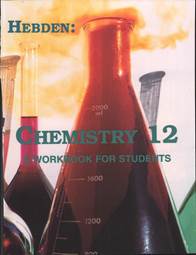 We would like to thank each and every one of our participants this year. Reading all of the applications has truly been an honour. The average GPA this year was particularly high, along with the strong need for financial assistance. This made it very difficult to narrow down to just one winner, which is why we have decided to award two applicants with the $1,000.00 Hebden Chemistry Bursary Award; Puneet Bains of Queen Elizabeth Secondary in Surrey, and Sukhleen Mann of Tamanawis Secondary in Surrey.
Puneet anticipates pursuing the study of Chemistry at Simon Fraser University beginning in September 2021. Puneet intends on studying chemistry and psychology before obtaining a masters degree towards her goal of becoming a psychiatrist.
Sukhleen plans on attending Okanagan College in September 2021 in the Bachelor of Science in Nursing program in hopes of later attending UBC. Sukhleen is pursuing a career path of becoming an oncology nurse.
Both students have obtained high academic standing while contributing to their communities. Puneet has volunteered in various community activities including: the Royal Air Cadet Squadron, the Surrey RCMP Youth Police Academy, the Wal-Mart Vision Center, the Amenida Senior community, KidsPlay, and Surrey Crime Prevention Society. Sukhleen founded a local fundraiser, Daily Miracles, to raise funds for cancer research and to promote cancer awareness in her community. She has also raised over $2,000.00 for the organization. In the past, she also volunteered for the Cure for Cancer Club.
Both students strongly demonstrate their desire to help others in the future. Both Puneet and Sukhleen plan to pursue careers where they are able to make a difference in many lives. We have absolutely no doubts that they will be successful in their future endeavours!
Western Campus appreciates all applicants of the Hebden Bursary. We would like to graciously thank every one of the students and teachers who took the time to apply. While we read many applicants of well-deserving individuals, we have narrowed it down to two.
The Jim Hebden Bursary is a $1000 award given annually by Western Campus Resources, the exclusive distributor of Jim Hebden's best-selling Chemistry Workbooks. The Hebden Bursary is awarded to a graduating student who demonstrated an above-average proficiency in Chemistry, distinguished themselves in their community, and has potential to excel in the study of chemistry at the post-secondary level. Mr. Hebden is a former BC Science Teacher of the Year who taught chemistry for three decades in Kamloops, BC.
For more information regarding the Hebden Chemistry Bursary, please contact us, or visit the Hebden Chemistry page on our website.