Prior Biology – Our Exclusive Study Guides!!!
Are you looking for new Biology resources? Look no further than Life Sciences 11 and Anatomy & Physiology 12!
Roger Prior's most recent study guides, Life Sciences 11 and Anatomy Physiology 12, were created to tie in with the updated BC curriculum. Although these were created to act as either standalone or study guides for the BC curriculum, we have heard feedback from teacher's across Canada how these books are a fantastic accompaniment in their Biology Classrooms as well! Offered exclusively through Western Campus, these resources are available in both print and digital format. You may also purchase this as a package, which includes both, print and digital.
Another great tool that Prior offers are his YouTube videos on specific Biology topics, which work in conjunction with his study guides. Roger has over 35 videos that delve deeply into harder to learn topics. This is a great resource to offer to students who may be struggling with specific topics. To view the YouTube videos, click here.
Each resource contains:
1. Check your Understanding on Concepts and Discussion Questions at the end of every subsection of the 11 units
2. Every unit ends with a set of Multiple Choice Questions and Build Your Understanding of Concepts
3. Complimentary Teacher's Resource available with the purchase of a class set of the student resource (20+ copies)
4. Colourful photographs and illustrations with captions
**Answers to the Discussion Questions and Build Your Understanding of Concepts will not be included in the study guide. Suggested answers to all of the Discussion Questions and Build Your Understanding of Concepts will be included in the Teacher Resource Package. In addition, each Teacher Resource Package will include a set of 11 ready-to-go classroom tests; one for each unit accompanied by complete answer keys. Each test has 25 multiple choice questions and 25 marks worth of written answer questions, some of which are diagram-based.
To view samples of Life Sciences 11 and Anatomy & Physiology Please see below:
Life Sciences 11 Preview Package
Anatomy & Physiology 12 Preview Package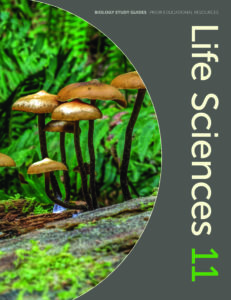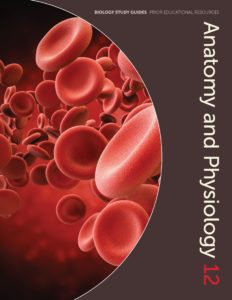 Previous editions of Prior's Biology Study Guides are still available while supplies last. Shop the entire collection. Contact Us today for a FREE quote.