2022 Hebden Bursary Award Recipient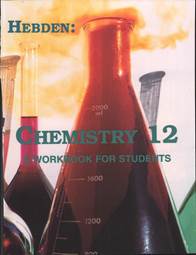 We would like to thank each and every one of our participants. Reading all of the applications has truly been an honour. The average GPA this year was particularly high. It was very difficult to narrow down to just one winner, but in the end we have selected Marguerite Helberg as this year's winner! Marguerite is a student at JL Crowe Secondary in Trail, B.C..
Marguerite intends on continuing the study of Chemistry at the University of British Columbia Okanagan in September 2022. Over the next four years, Marguerite plans to pursue the study of Science and Math towards her goal of getting her Bachelor of Science. From there, Marguerite's next step is obtaining her Bachelor of Education, in her long-term goal of becoming a high school math and science teacher.
Marguerite has obtained high academic standing while contributing to her community. She began working as a babysitter at the age of 11 and has worked ever since. She aims to be a positive influence in people's lives. In addition to working part-time, Marguerite offers assistance through peer tutoring, in which she takes a particular liking to. This has allowed her the opportunity to see what teaching is like. Through this role, she has had the opportunity to learn how to plan and teach lessons, keep students engaged, mark consistently, and create assignments. She also frequently volunteers at her church.
Marguerite strongly demonstrates her desire to be a leader and I have no doubt that she will be an excellent teacher in the future. We wish her all the best in her future endeavours!
Western Campus appreciates all applicants of the Hebden Bursary. We would like to graciously thank every one of the students and teachers who took the time to apply. While we read many applicants of well-deserving individuals, we have narrowed it down to one.
The Jim Hebden Bursary is a $1000 award given annually by Western Campus Resources, the exclusive distributor of Jim Hebden's best-selling Chemistry Workbooks. The Hebden Bursary is awarded to a graduating student who demonstrated an above-average proficiency in Chemistry, distinguished themselves in their community, and has potential to excel in the study of chemistry at the post-secondary level. Mr. Hebden is a former BC Science Teacher of the Year who taught chemistry for three decades in Kamloops, BC.
For more information regarding the Hebden Chemistry Bursary, please contact us, or visit the Hebden Chemistry page on our website.