2023 Hebden Bursary Award Recipient!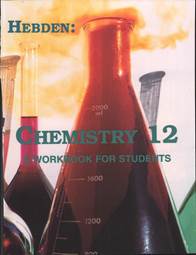 Hebden Bursary Award
We would like to thank each and every one of our participants in this year's Hebden Bursary. This year, we received over 100 applications. It has been an honour reading all of the applications and truly a difficult task to narrow it down to just one winner. For the 2023 Hebden Bursary Award, we have selected Eman Brar as the winner! Eman is a student at Frank Hurt Secondary in Surrey, B.C..
Eman intends on continuing the study of Chemistry at Kwantlen Polytechnic University in Surrey in September 2023. Over the next four years, Eman plans to pursue the study of Sciences towards the goal of getting her Bachelor of Science. During this time, she will be completing prerequisites for Medical School. After completing a Bachelor's of Science, Eman would like to continue her studies in Med School with the ultimate goal of becoming a cardiologist. She would eventually like to go one to own her own clinic one day.
Eman has obtained high academic standing while contributing greatly to her community. She has been actively involved in her community by volunteering with numerous organizations such as: Big Brother Big Sister, Rivera Living, Reading Buddy, and BC SPCA. In addition, Eman has also been a part of "Math Ninjas" where she has tutored children for free. This gives Eman great pleasure as she aims to be a positive influence in other people's lives. Eman and some of her friends also created a an environmental club where they pick up garbage at local parks in an effort to keep their community as clean as possible. Eman has also been a part of several other various clubs at her school such as: student council, cancer association and more.
Eman strongly demonstrates her desire to be a leader and I have no doubt that she will make an excellent cardiologist in the future. We wish her all the best in her future endeavours!
Western Campus appreciates all applicants of the Hebden Bursary. We would like to graciously thank every one of the students and teachers who took the time to apply. While we read many applicants of well-deserving individuals, we have narrowed it down to one.
The Jim Hebden Bursary is a $1000 award given annually by Western Campus Resources, the exclusive distributor of Jim Hebden's best-selling Chemistry Workbooks. The Hebden Bursary is awarded to a graduating student who demonstrated an above-average proficiency in Chemistry, distinguished themselves in their community, and has potential to excel in the study of chemistry at the post-secondary level. Mr. Hebden is a former BC Science Teacher of the Year who taught chemistry for three decades in Kamloops, BC.
For more information regarding the Hebden Chemistry Bursary, please contact us, or visit the Hebden Chemistry page on our website.